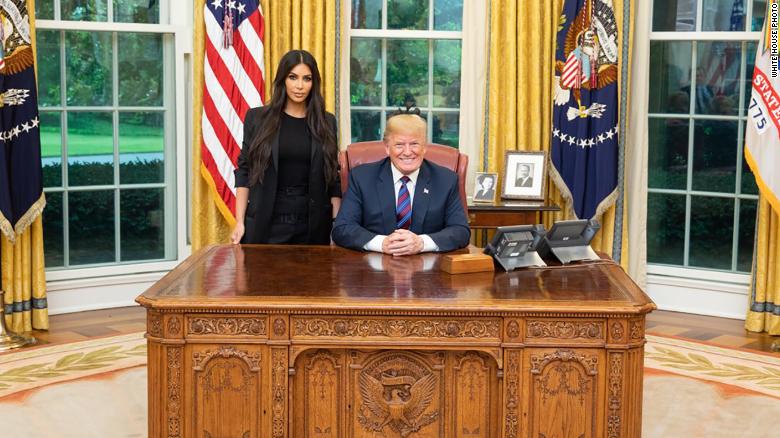 US President Donald Trump tweeted an image of himself alongside Kim Kardashian West in the White House Oval Office, Wednesday, describing their meeting as "great."
Kim Kardashian West met with President Donald Trump and other officials, including senior adviser Jared Kushner, at the White House on Wednesday to discuss prison reform.
"Great meeting with @KimKardashian today, talked about prison reform and sentencing," the President tweeted following the afternoon meeting, posting a picture alongside a stoic Kardashian West in the Oval Office.
Kardashian West, who wore a black suit with bright yellow stilettos, was spotted leaving the White House with a small entourage about an hour after she arrived.
She departed in a black Chevrolet SUV parked inside White House grounds, a surprising level of access and courtesy. VIP guests of the White House usually are required to walk through a gate to board their vehicles.