French police on Sunday arrested three topless rights protesters who approached the motorcade of US President Donald Trump on the Champs-Elysees in Paris heading to a ceremony marking 100 years since the end of World War I.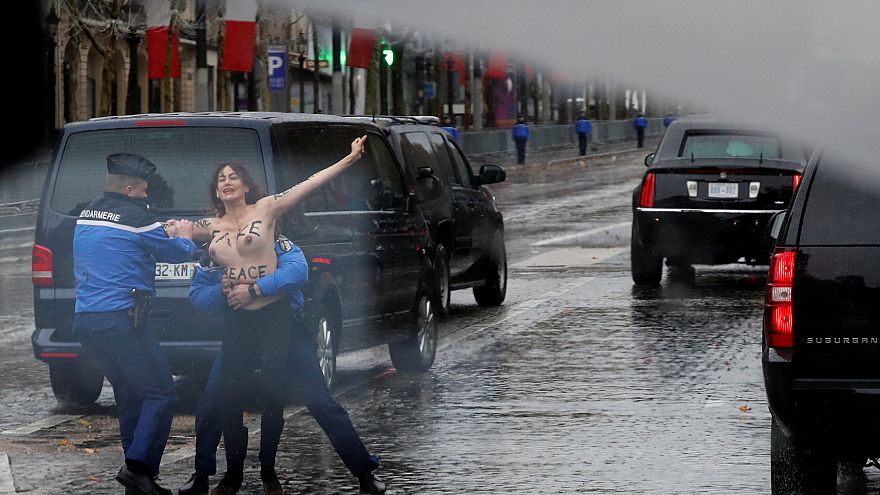 One of the protesters, who had slogans including "fake peacemakers" and "hypocrisy parade" written on their chests, got within metres of the rear of the motorcade after jumping over a barricade.
She was grabbed by a police officer, while a second woman could be seen being hauled away by security services on the edge of the famous thoroughfare.
A third woman, who was positioned a little higher up the avenue, also managed to breach the security cordon and run towards Trump's convoy with her arms raised.
She too was quickly overpowered by the police and all three were arrested.
The incident happened despite tight security, with some 10,000 security force members deployed around a city which has been hit by a series of jihadist attacks since 2015.