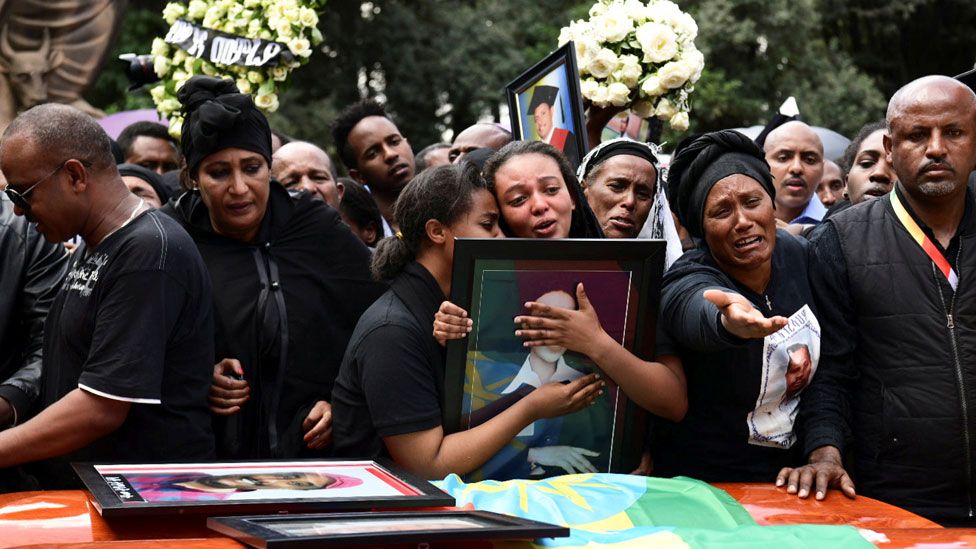 Empty coffins representing the Ethiopian victims of last week's Ethiopia Airlines plane crash have been buried in the capital, Addis Ababa.
None of the bodies has yet been formally identified because of the impact when the Boeing 737 Max 8 aircraft crashed shortly after it took off for the Kenyan capital, Nairobi, killing all 157 people on board.
Some relatives were overcome with grief, while others threw themselves on the red coffins draped with the Ethiopian flag at the Holy Trinity Cathedral in Addis Ababa.
Some family members have been given charred earth from the crash site to help remember their loved ones.
Families have been told it could take up to six months to identify the remains.
Flight data from the Ethiopian Airlines disaster a week ago suggest "clear similarities" with a crash off Indonesia last October, Ethiopia's Transport Minister Dagmawit Moges told journalists yesterday.
– BBC