The Keeping Up With the Kardashians star articulates this very point in her cover story for the July/August issue of Vogue Arabia. Namely, Kris Jenner's oldest gets candid about her break from the limelight, including the decision to limit her role on the hit E! docu-series.
"I have been filming the show non-stop for 13 years, 19 seasons and six spin-off seasons. I was feeling unfulfilled and it became a toxic environment for me to continue to have it occupy as much of my life as it was," the mother of three tells the magazine.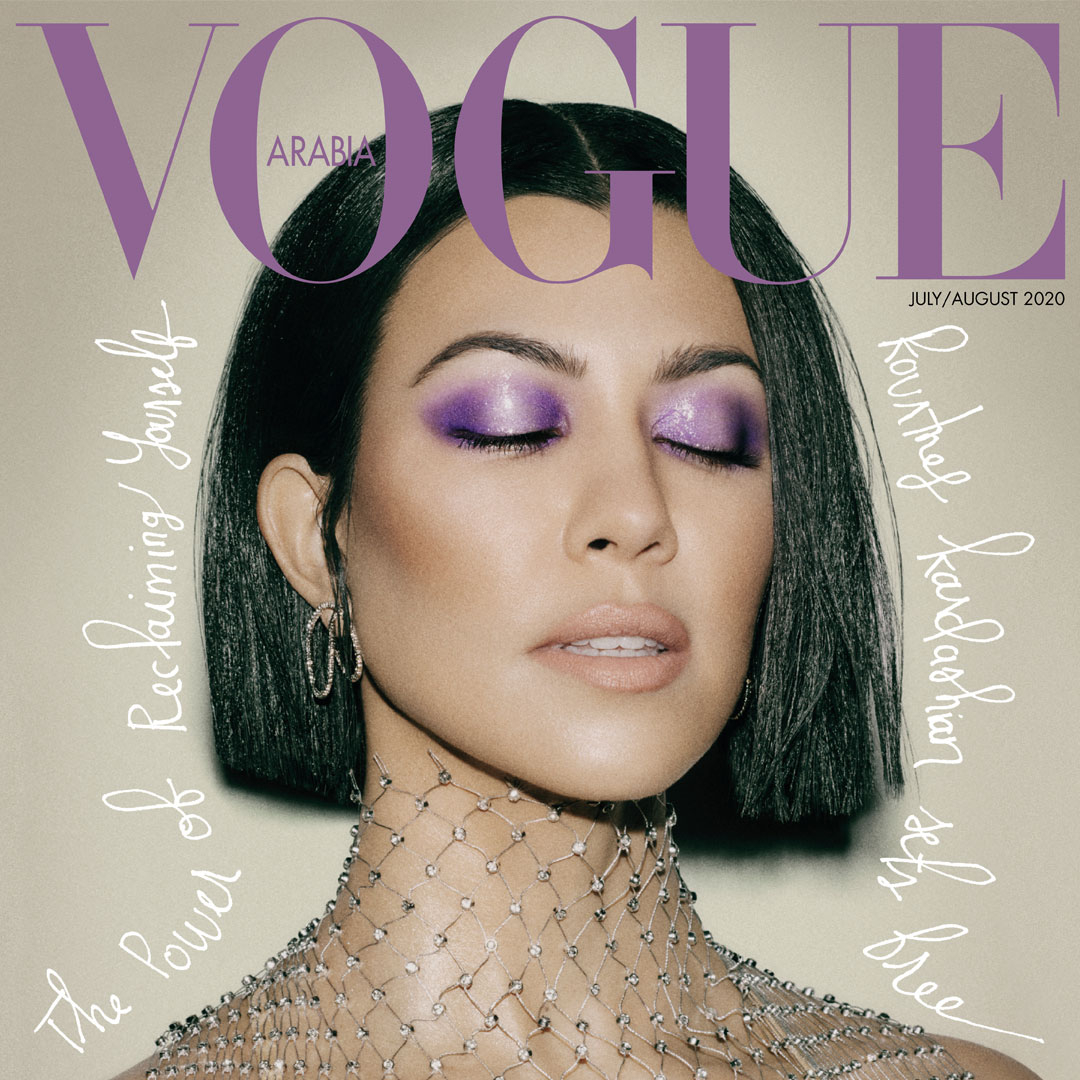 Earlier this year, during a season 18 confessional, Kourtney told the KUWTK cameras that she was limiting her role on the show.
"I have decided to take a big step back from filming and really just pick and choose what I will allow cameras to follow," Kourtney shared at the time. "I think just now when I have something that I find is interesting to film, or that I would feel excited to film, that I do that."
And it seems that the Poosh.com founder has taken to her new situation. In fact, Kourtney handwrote the following for her Vogue Arabia cover: "The power of reclaiming yourself. Kourtney Kardashian sets free."
Nonetheless, according to the publication, Kourtney made it clear that she is grateful for the time she spent on the show and for the life it's provided for herself and her children with ex Scott Disick. Speaking of her three kids, Mason, 10, Penelope, 7, and Reign, 5, Kourtney shares how the step back has allowed her to have more family time.
She adds, "I usually take one day on the weekend where we have no plans, we hang out at the house in pajamas or sweats. We sleep in. I like to not be on a schedule on that day."
-ENews