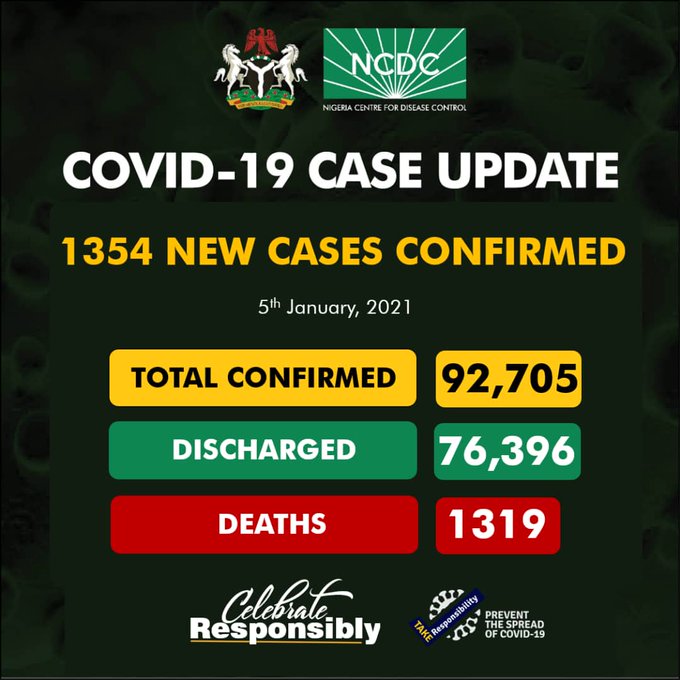 Hours after the country hit its highest daily count with 1,204 COVID-19 infections, the Nigeria Centre for Disease Control (NCDC) has reported a new single-day record of cases with over 1,300 fresh samples confirmed positive.
A total of 1,354 new cases were recorded across 20 states and the federal capital territory (FCT) in the NCDC's update for January 5, 2021.
Lagos, which recorded the most new cases, confirmed 712 infections — its highest daily count ever.
FCT had the second highest number of new cases with 145 infections, followed by Plateau with 117.